Custom Cutting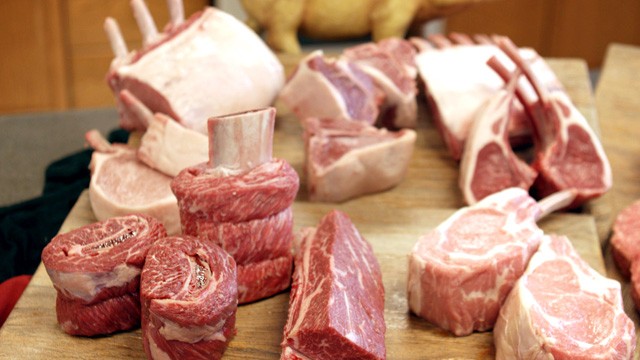 At Earls Meat Market, we are confident that you will be satisfied with our custom cutting. Bring your own farm-raised pig, cow, lamb, bison or wild game – you won't be disappointed in our quality cuts and sausage.
To book your cut or buy your side, call us at 204-346-MEAT(6328) and one of our excellent staff will talk to you about what cuts and sausages are best for you! You can also download and print off one of our cut sheet PDF files and we will go over it with you in person. You can also could fill out yourself and fax it back to us at 204-346-5775.
Wild Game
You've bagged you trophy buck, now it's time to enjoy the fruits of your labour! Let Earls Meat Market cut and process your trim into something you can brag about, but you're not going to want to share cause it'll be just too good! Call us to book your wild game as listed below:
Elk - cut and wrap
$0.60/lb
Moose - cut and wrap
$0.60/lb
Bear - cut and wrap
$0.60/lb
Lamb - cut and wrap
$50.00
Deer - custom sausage only
$2.00/lb
*Prices do not include sausage and are subject to change without notice.