Pork Chops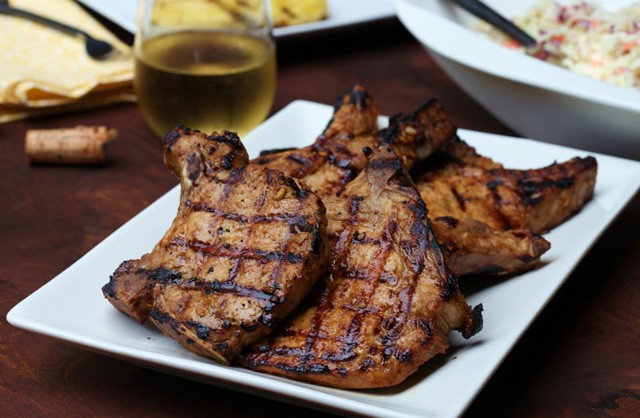 A classic using Earls boneless pork loin chops. Super easy to prepare and superb taste will have you making these chops regularly.
Ingredients
6 Earls pork loin chops, boneless
2 tablespoon canola oil for frying
Egg Wash:
1/2 cup milk
1 egg
2 tablespoon light soy sauce
Breading:
1 cup flour
1 tablespoon salt
2 teaspoon oregano
1 teaspoon thyme
1/2 teaspoon black pepper
1/2 teaspoon cayenne pepper
1/2 teaspoon cumin
1/2 teaspoon garlic powder
1/2 teaspoon paprika
1/2 cup panko crumbs
Directions
Whisk together milk, eggs, and soy sauce. Dredge chops in egg wash, then coat with crumbs. Transfer to a rack and allow crumbs to dry, about 15 minutes. Heat oil in a non-stick skillet over medium-high heat. Panfry chops about 4-5 minutes per side or until golden brown; do not overcook.