Savory Pork Sloppy Joes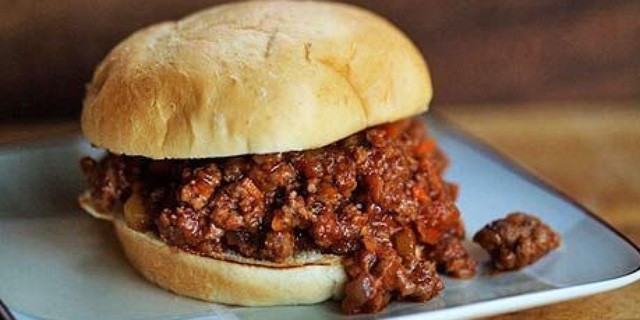 Sloppy and delicious, Earls savory pork sloppy joes will be a big hit with the family!
Ingredients
1 pound lean ground Earls pork
1 tablespoon canola oil
1 clove garlic, crushed
1 cup diced onion
1/4 cup sliced celery
1 teaspoon oregano
1 cup chopped bell peppers
1/2 tablespoon red wine vinegar
3 tablespoon brown sugar
1/2 teaspoon Worcestershire sauce
1 cup thick and spicy pasta sauce
salt and pepper to taste
6 crusty buns
Directions
Heat oil in large skillet or Dutch oven over medium-high heat. Add pork, garlic and onion. Cook over medium heat until pork is no longer pink, about 5-10 minutes. Stir frequently to break up pork. Add remaining ingredients and bring to a soft boil. Reduce heat and simmer until the vegetables are tender (not done). Serve over sliced crusty buns.