Smoked Turkey Bruschetta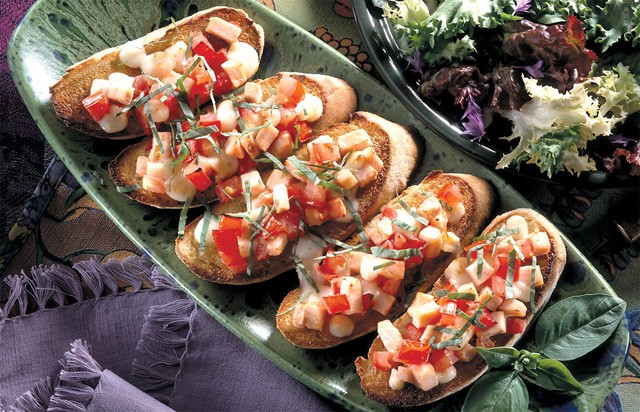 A great way to use up your smoked turkey left-overs!
Ingredients
3 ounces olive oil
2 large garlic cloves, minced
16 slices Italian bread (3/8″ thick)
6 ounces seeded ripe tomato, chopped
8 ounces Earls smoked turkey, diced
8 ounces provolone or mozzarella cheese, diced
freshly ground pepper, to taste
16 large fresh basil leaves, snipped
Directions
Mix oil and garlic together, brush on bread and grill or broil until lightly browned. Toss tomato, turkey,cheese and pepper together. Spoon onto toasted bread; grill or broil just until cheese starts to melt. Sprinkle basil on top. Cut in half to serve.