Whiskey Molasses Braised Pork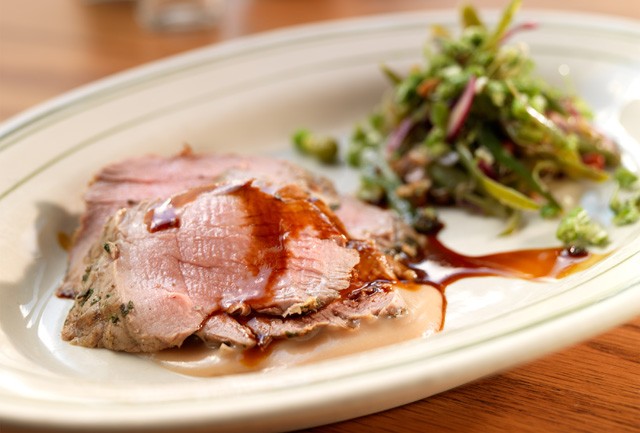 A simple pork braise, versatile, flavorful and perfect for dinner!
Ingredients
Earls pork loin roast, cut into 1″ cubes
2 tablespoon canola oil
Marinade:
4 cloves garlic, minced
2 tablespoon rye whiskey
1 tablespoon grated ginger root
1 tablespoon lemon juice
3/4 teaspoon salt and pepper
1/4 teaspoon cayenne
Sauce:
1 cup  brown sugar
1/2 cup  canned crushed tomatoes
1/4 cup rye whiskey
3 tablespoon molasses
2 cloves garlic, minced
Directions
Combine marinade ingredients. Place pork cubes in a zip-lock bag. Pour marinade over cubes; close bag and massage to coat cubes well. Marinate 4-24 hours in the refrigerator. Remove pork from marinade and drain well; discard marinade.
Heat 1 tablespoon canola oil in non-stick skillet over medium-high heat. Brown pork in batches, adding remaining 1 tablespoon of oil as necessary. Meanwhile, combine sauce ingredients in a small saucepan. Boil gently 10-12 minutes or until slightly thickened. Transfer pork cubes to a casserole dish. Pour sauce over and stir cubes to coat. Cover and bake at 350°F for 1 hour. Remove lid; bake an additional 30-35 minutes, turning occasionally.